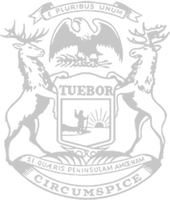 Rep. Allor invites residents to local office hours
State Rep. Sue Allor, of Wolverine, announced she will host additional local office hours in November in Alcona and Cheboygan counties.
These meetings are in addition to the previously announced office hours on the same days in Alpena, Iosco and Presque Isle counties (all listed below).
The meetings take place at the following times and locations:
Wednesday, November 2
Alpena County: JJ's Steak and Pizza House; 11 a.m. – Noon; 311 N. 2nd Ave., Alpena
Alcona County: Alcona County 81st District Court; 1 – 2 p.m.; 106 N. 5th St., Harrisville
Iosco County: Plainfield Township Hall; 3 – 4 p.m.; 415 E. Main St., Hale
Thursday, November 3
Cheboygan County: Mullett Township Hall; 12:30 – 1:30 p.m.; 1491 N. Straits Hwy., Topinabee
Presque Isle County: Wood Winds Restaurant; 2:30 – 3:30 p.m.; 20812 Washington St., Onaway
No appointments are necessary to attend office hours. Those who are unable to attend but would still like to share their thoughts with the representative may call her Lansing office at (517) 373-0833 or email [email protected].
Allor represents the 106th House District, which includes the counties of Alpena, Presque Isle, Alcona, and Iosco, as well as parts of Cheboygan County.
####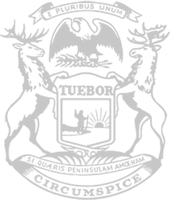 © 2009 - 2023 Michigan House Republicans. All Rights Reserved.
This site is protected by reCAPTCHA and the Google Privacy Policy and Terms of Service apply.