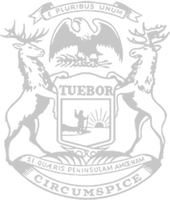 Rep. Fink introduces plan outlawing sanctuary cities in Michigan
Legislator: Border states must uphold national immigration policy
State Rep. Andrew Fink has introduced legislation outlawing illegal immigrant sanctuary cities in Michigan.
Sanctuary cities are municipal jurisdictions that prohibit police or city employees from questioning people about their immigration status and refuse requests by national immigration authorities to detain people beyond their release date if they were jailed for breaking local law.
House Bill 6276 would prohibit local units of government from preventing law enforcement cooperation with federal officials concerning illegal immigrants.
"When cities adopt these policies it weakens the integrity of our naturalization process, undermines our law enforcement and disrupts the solvency of our social safety net," Fink said. "As a border state, Michigan has a responsibility to enforce our national immigration policy."
The legislation is pending in the House Local Government Committee.
Fink also supported a recently approved House resolution urging President Biden to enforce the country's immigration laws and strengthen border protection to prioritize law-abiding American citizens.
"The president has made decisions that have allowed for an increase in illegal immigration," Fink said. "From halting work on the border wall to improperly suspending a policy that required asylum seekers to remain in Mexico for their immigration hearings, it's clear that his priority is not preserving the U.S. naturalization process."
###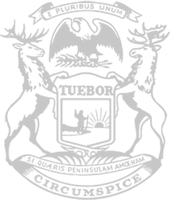 © 2009 - 2023 Michigan House Republicans. All Rights Reserved.
This site is protected by reCAPTCHA and the Google Privacy Policy and Terms of Service apply.