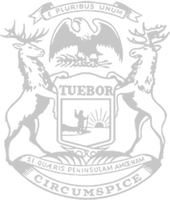 Rep. Hall casts vote to add judgeships in Kalamazoo, Allegan counties
State Rep. Matt Hall, of Comstock Township, today voted to advance legislation adding a circuit court judge in Kalamazoo and Allegan counties beginning in 2025.
Every two years, constitutional provisions allow for reviews to accommodate judicial needs throughout the state. These reviews look at information on the type and number of cases filed and heard in each court, population trends for a specific area, and other relevant information.
A determination is then made on the number of judges necessary for a given area. The last determination was issued in 2019 based on court-filing data from the previous three years. Because COVID shutdowns dramatically skewed caseload and productivity statistics, reports were not done in 2021. Instead, determinations have used current data on a case-by-case basis.
"Kalamazoo and Allegan counties need additional judges based on the number of cases they are seeing and the growth our communities are experiencing," Hall said. "This is a clear need. By writing this into law, this plan ensures these areas will have enough judges to effectively review cases and prevent burdensome backups in the system as justice is administered. This offers clarity going forward."
The Allegan circuit court judgeship would be for an initial term of six years, while the Kalamazoo circuit court judgeship would be for an initial term of eight years. Circuit judges in Michigan are elected to six-year terms in non-partisan elections, but longer terms are permitted through the state constitution to maintain staggered terms with other circuit judgeships within jurisdictions.
With final legislative approval, Senate Bill 1047 advances to the governor for consideration.
Hall, who was recently elected Republican leader by his House colleagues for the 2023-24 legislative term, will begin his third term in the Michigan House in January serving the 42nd District, which covers parts of Kalamazoo and Allegan counties.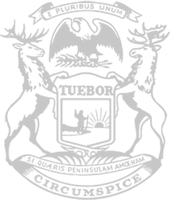 © 2009 - 2023 Michigan House Republicans. All Rights Reserved.
This site is protected by reCAPTCHA and the Google Privacy Policy and Terms of Service apply.