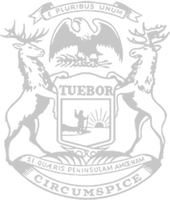 State Rep. Matt Hall (second from left), of Comstock Township, was recognized as the Legislator of the Year by the Michigan Manufacturers Association on Tuesday, Sept. 13. Joining Hall was (from left) MMA Director of Environmental and Regulatory Policy Caroline Liethen, Vice President of Government Affairs and Workforce Development Mike Johnston and Director of Employment Policy David Worthams.
Rep. Hall named Legislator of the Year by Michigan Manufacturers Association
RELEASE
|
September 20, 2022
State Rep. Matt Hall, of Comstock Township, has been named the Michigan Manufacturers Association's Legislator of the Year.
Hall has led the way to keep manufacturing in Michigan and cut burdensome red tape. He has sponsored bills devoting resources to critical industry development and site readiness, while generating plans to make the state a leader in research and development for semiconductors, advanced automotive projects such as electric battery technology, and life sciences – diverse industries that would bring good-paying jobs to communities throughout the state.
"Manufacturing provides a strong foundation for hundreds of thousands of people and their families in Michigan," Hall said. "This industry has shaped our state's identity for over a century while being an incubator for innovation and helping us meet the moments that lie ahead. I remain committed to ensuring manufacturing remains strong in our state going forward, and that we have the tools we need to meet future demand."
"As chair of the House Tax Policy Committee, Representative Matt Hall's leadership has been instrumental in solving multiple complex and daunting tax issues for businesses of all sizes. He championed the effort to end the onerous annual filing requirement for the exemption from the manufacturing Personal Property Tax (PPT), introduced a R&D tax credit and is driving a solution to help achieve PPT exemptions for manufactures facing COVID complications," said Mike Johnston, EVP of Government Affairs and Workforce Development. "We thank Rep. Hall for his continued leadership on behalf of the largest sector of the Michigan economy."
Hall has also fought for budget funding that will spur workforce development – including Michigan Reconnect as well as expanded internship and apprenticeship programs – to boost training opportunities and help diversify the state's talent base for the jobs of today and tomorrow. As of late July, more than 100,000 residents statewide had signed up for the Michigan Reconnect program to assist in acquiring a degree or skills certificate.
Statistics show manufacturing in Michigan accounts for almost 20 percent of the state's total output and employs roughly one person out of every seven in the state's workforce.
Established in 1902, the Michigan Manufacturers Association represents the interests of nearly 1,700 member companies, ranging from small manufacturers to some of the world's largest and most well-known corporations.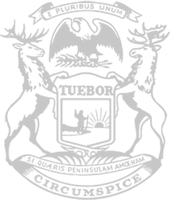 © 2009 - 2023 Michigan House Republicans. All Rights Reserved.
This site is protected by reCAPTCHA and the Google Privacy Policy and Terms of Service apply.