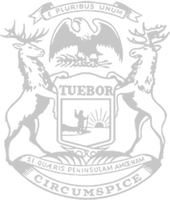 Rep. Harris: New reporting requirements for deer hunting go too far
Rep. Mike Harris, R-Clarkston, today said he is working to make sure new reporting requirements related to deer hunting will not result in criminal penalties for Michigan residents.
Harris co-sponsors newly introduced House Bill 6354, which would eliminate possible misdemeanor charges connected with new reporting requirements recently approved by the unelected Michigan Natural Resources Commission.
"What the NRC did is a classic case of government overreach by an unelected commission. They've gone too far," Harris said. "I am following this issue very closely as we consider possible legislative changes – starting with a proposal to make sure hunters are not facing possible misdemeanor criminal charges because of this overregulation."
The NRC approved the new requirements to start with the upcoming fall deer hunting season. Hunters will have 72 hours to file online reports after taking a deer – including exact location of the hunt, the type of hunting device used, and other personal information. Failure to comply could result in a misdemeanor charge under terms of the NRC order.
The new bill pending in the Michigan House would change the failure to report penalty to a civil infraction with a maximum $150 fee.
"This legislation is a key first step," Harris said. "We will continue to review this issue and address it moving forward."
More information on the NRC order is available at Michigan.gov/dnr/things-to-do/hunting/deer.
###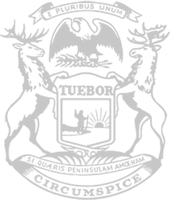 © 2009 - 2023 Michigan House Republicans. All Rights Reserved.
This site is protected by reCAPTCHA and the Google Privacy Policy and Terms of Service apply.