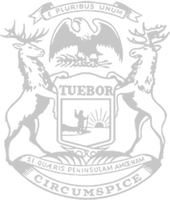 Rep. Lilly supports Michigan Cannabis Safety Act substitute helping ensure no cannabis patient is left behind
Rep. Jim Lilly this week supported a revised version of the Michigan Cannabis Safety Act, a plan that would continue to allow caregivers to serve up to five patients without a license from their primary residence.
House Bill 5301 is part of an effort to ensure no patients are left behind as necessary reforms are implemented to the system. The Michigan Cannabis Safety Act would help make sure all cannabis in Michigan is tested, clearly labeled, tracked and licensed.
"It is critical that patients across Michigan, including those with cancer and other severe or terminal illnesses, are not separated from their caregivers," said Lilly, R-Park Township. "At the same time, this bill substitute creates wins for all legitimate participants in the market, strengthens our communities, and helps crack down on black market activities that put Michiganders at risk."
Under the substitute for the Michigan Cannabis Safety Act approved this week by the House Regulatory Reform Committee, unlicensed growers could grow a total 24 plants and sell cannabis to their five patients.
"Unlicensed grow operations are wreaking havoc on our local communities. This substitute will help rationalize the number of plants caregivers can grow in a residence and move large scale grow operations to agricultural and industrial zones where they are more appropriately located," said Jennifer Rigterink, a Legislative Associate at the Michigan Municipal League.
The Michigan Cannabis Safety Act leaves the door open for unlicensed marijuana growers to enter the licensed market legitimately. The legislation, House Bills 5300-5302 and 5319-5321, creates a new Specialty Medical Grower license for current unlicensed marijuana growers. The license allows growers to serve up to five patients and grow 72 plants. License holders can sell their product to patients and their overages to licensed operators.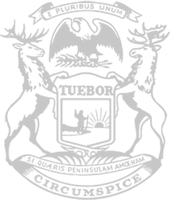 © 2009 - 2023 Michigan House Republicans. All Rights Reserved.
This site is protected by reCAPTCHA and the Google Privacy Policy and Terms of Service apply.