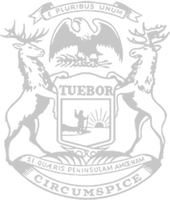 Rep. Martin secures future funding for community police patrols
RELEASE
|
September 28, 2022
A program that provides police protection to rural neighborhoods throughout Genesee County will now have a permanent and stable funding source, thanks to a solution secured by state Rep. David Martin of Davison.
The state's secondary road patrol program provides funding for sheriffs' deputies to patrol roads outside of cities and villages. Martin's legislation fixes a long-term underfunding problem that required the Legislature to scramble every year to erase shortfalls for the program. It was signed into law by the governor this week.
"Community police protection is critical. It must be prioritized," Martin said. "This change removes any doubt about future funding and gives local families the peace of mind that law enforcement officers are on patrol in their community and ready to respond if an emergency takes place."
House Bills 5772, 5732 and 5569 – now Public Acts 189-191 of 2022 – stabilize the funding by dedicating a portion of liquor taxes already collected by the state to the road patrol program – $15 million in the first year, with the amount adjusted for inflation in future years.
The new law does not increase the tax on consumers in any way. Over the past several years, revenue collected from the state's 4-percent excise tax on spirits has increased from $54.7 million during the 2016-17 fiscal year to $80.5 million in 2020-21.
###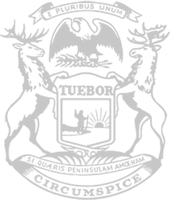 © 2009 - 2023 Michigan House Republicans. All Rights Reserved.
This site is protected by reCAPTCHA and the Google Privacy Policy and Terms of Service apply.